Class Schedule
Parenting doesn't have to be done alone. DayOne Baby is here for you and has the support you need whether your little one is on his way or she's already here. The classes at DayOne Baby offer the perfect way to join our community of parents and range from prenatal education to infant play and infant health. Browse our class schedule below to see what's available throughout the week, including evenings and weekends for working parents. We even offer virtual classes for those who may not be able to make it to our San Francisco classroom! Many "first visit" classes are free! Plus, booking classes is easy through our branded, DayOne Baby app. 
To view upcoming calendars or download a printable .pdf, click here.
Download the DayOne Baby Mobile App
Want to schedule a baby class on the go? Or need to quickly check the date of the next Mommy & Me class? Download the DayOne Baby mobile app to access our schedule and book classes right from your phone. Now available in the iTunes and Google Play app stores.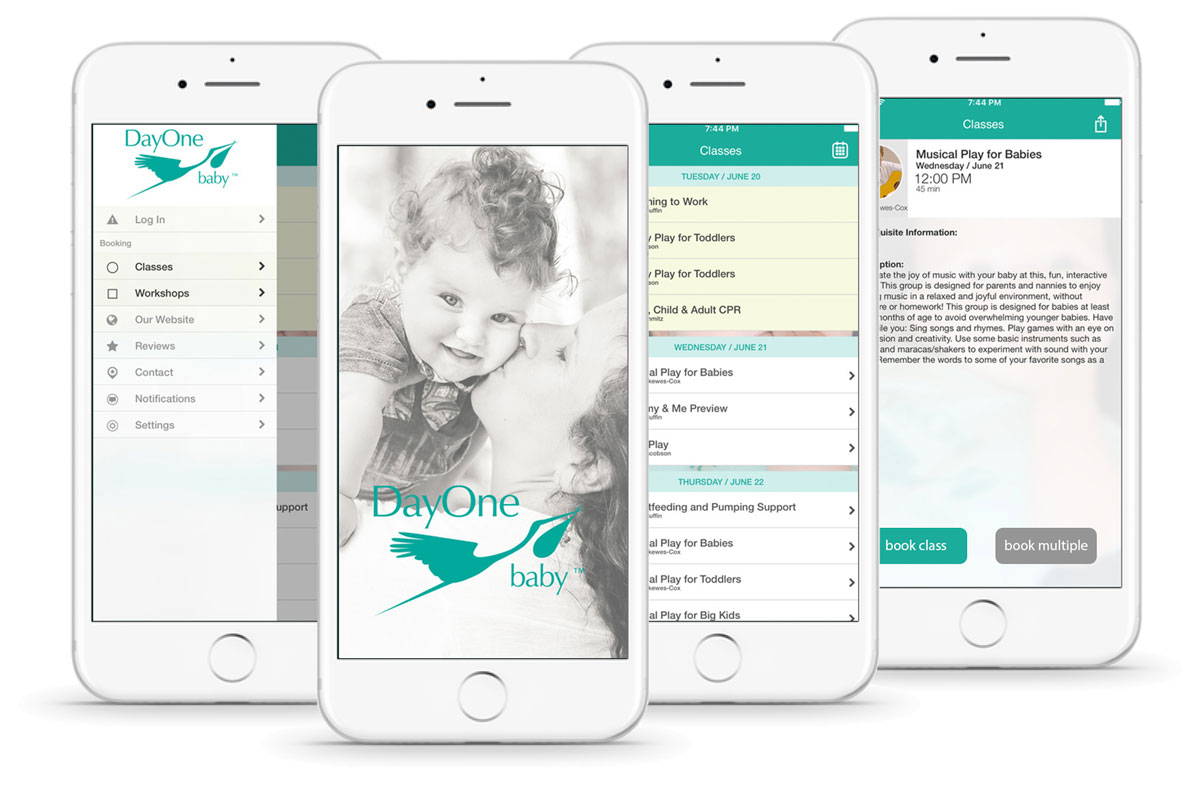 About Our Prenatal, Baby & Toddler Classes
Interested in booking a class, but want to more? See what each of our classes has in store.
Classroom Location
3548 Sacramento Street, San Francisco, California 94118
M-S 10:00am - 5:00pm
Sun 12:00pm - 4:00pm