Portable Mother's Rooms
DayOne's Portable Mother's Rooms are a simple, affordable and highly portable way to comply with recent legislation and the overall desire to provide decent dedicated private spaces to mothers in workplaces or public spaces for the purpose of pumping breast milk or breastfeeding babies.
---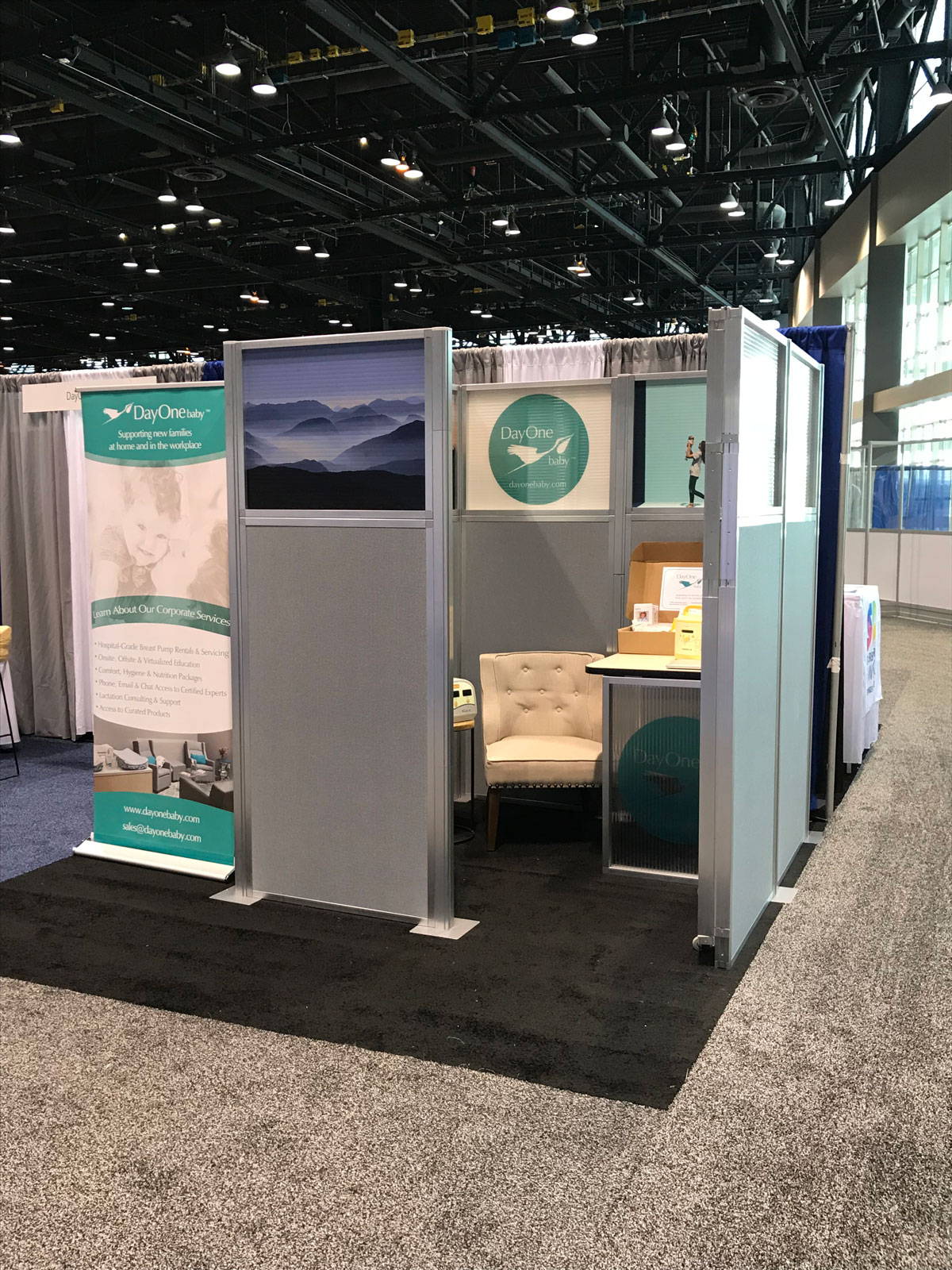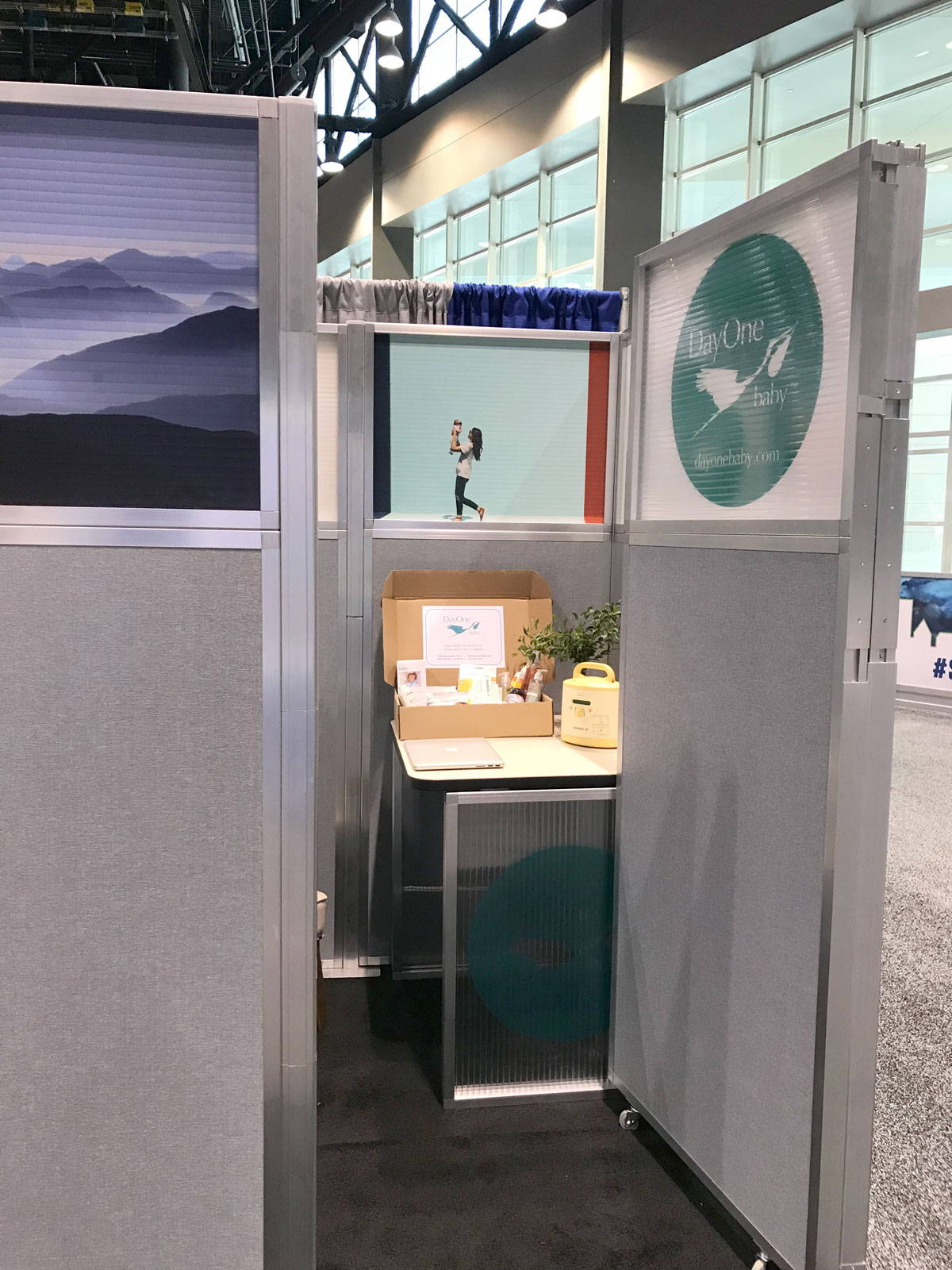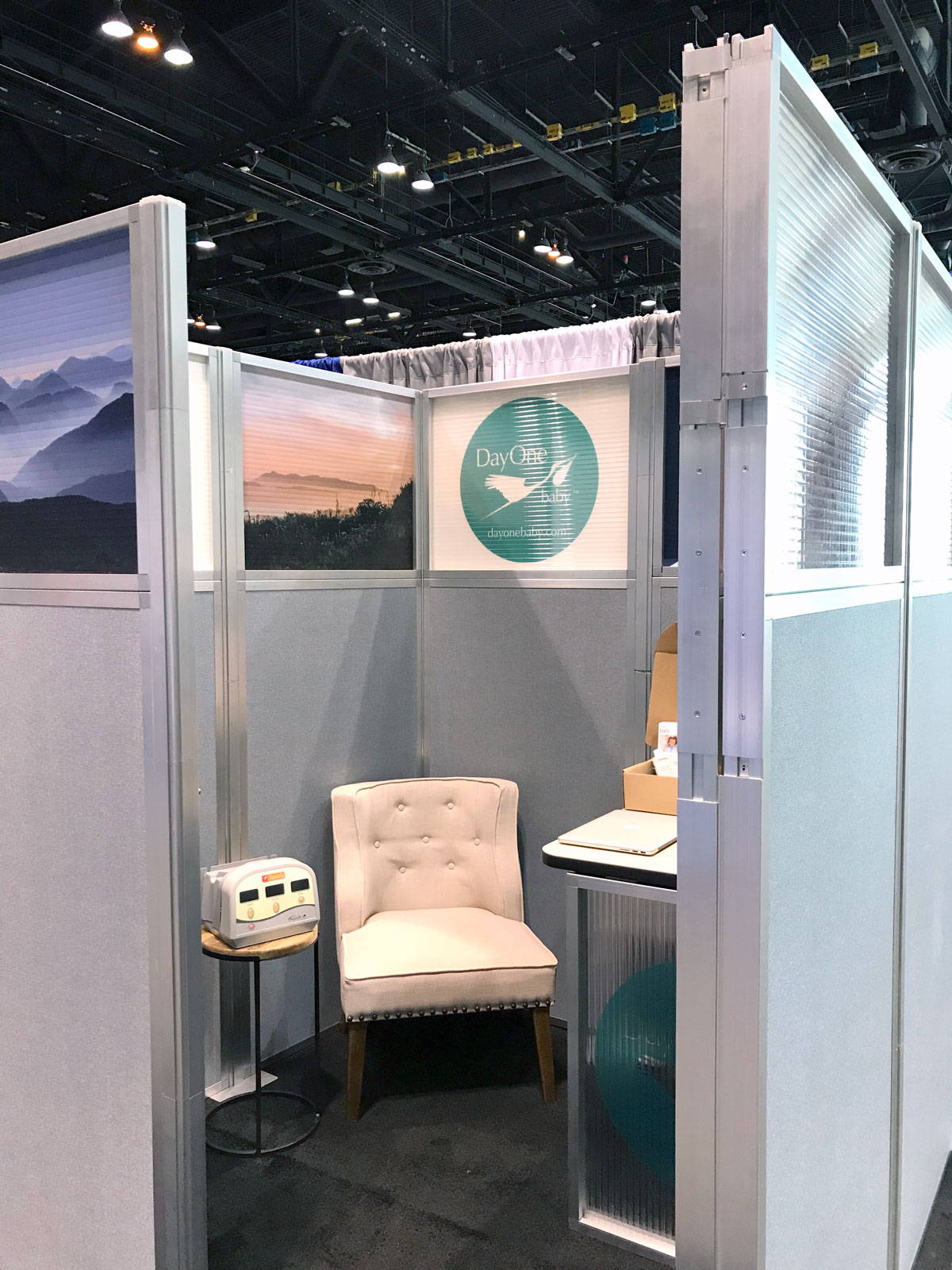 Set-up in 20 minutes without a single tool
We believe complying with legislation and making mothers feel included at work and in public spaces should be very simple, highly affordable, portable and easy to give you maximum flexibility – and it should never require major installation or or hidden installation fees.
DayOne's Silver, Gold and Platinum Portable Mother's Room models are all light, truly portable, and easy to put up for any layperson; they give all companies the ability to take care of this important basic need as well as the option of providing a higher number and density of rooms throughout a given space or facility without ever having to make a hard-commit to any specific locations and equally useful doing double duty for ongoing locations as furnishings where environments shift quickly or temporary events such as trade shows, conferences and any tem– and all for a fraction of the cost you might expect.
The Julia Collection of Portable Mother's Rooms
In The News
June 11, 2018
Company launches highly affordable Portable Mother's Rooms
DayOne Baby, a leader in workplace lactation products and services, introduces affordable, legislation compliant Portable Mother's Rooms. This state-of-the-art innovation allows companies to easily comply with workplace lactation requirements to provide a dedicated private area specific for all lactation needs...read more >
June 18, 2018
DayOne Baby Unveils Mass Market Lactation Privacy Compliance Solution, including Accessible Model at SHRM Conference
Cost is no longer a barrier for businesses who wish to provide lactation services and support to new mothers. DayOne Baby now offers the affordable, lightweight "Julia" line of Portable Mother's Rooms. This roomy privacy compliance solution can be easily assembled or transported by a layperson....read more >
Breastfeeding Legislation Changing the Workplace
Breastfeeding in the workplace has taken center stage. From coast to coast, state lawmakers are passing legislation to protect breastfeeding mothers. New Jersey now recognizes breastfeeding mothers as a protected class, while California's state legislature will vote on a Lactation Accommodation Bill designed to enhance current workplace conditions for new mothers...read more >
Contact us to learn more:
Thanks! We'll get back to you shortly with information regarding the Portable Mother's Rooms.
This field is required
This field is required
This field is required
This field is required
Proudly Partnering with Corporations Including: